Viechtach
Viechtach
Guti-place - travel by bus and train free of charge
welcome to bavarian canada - resort of Viechtach
The resort of Viechtach is one of the most popular in the Bavarian Forest. Lying in a loop in the valley of the Schwarzer Regen river, the climate here is particularly mild in Spring and Autumn. The reason for this is the two major ridges of the Bavarian Forest, which rise to the North and South.
As well as its beautiful location, Viechtach also has a high standard of tourist facilities.
Top Class Hotels, Farms and Camping
There are first class hotels, comfortable inns and B&Bs as well as private rooms and self catering accommodation for guests to choose from. Farm holidays are particularly popular with families. The peaceful and well equipped camping sites in Pirka and Schnitzmühle are also popular, as are the Knaus Campingpark with its own swimming pool and sauna. Viechtach is known as a mecca for caravan and camper van owners, with its good facilities and service.
Swimming, Walking, Beer, Food
At the Großer Pfahl, set in lovely scenery, is the heated outdoor swimming pool. It is said to be one of the most beautiful in the whole of Eastern Bavaria. There are also tennis courts, mini golf, skittles, summer curling and horse riding.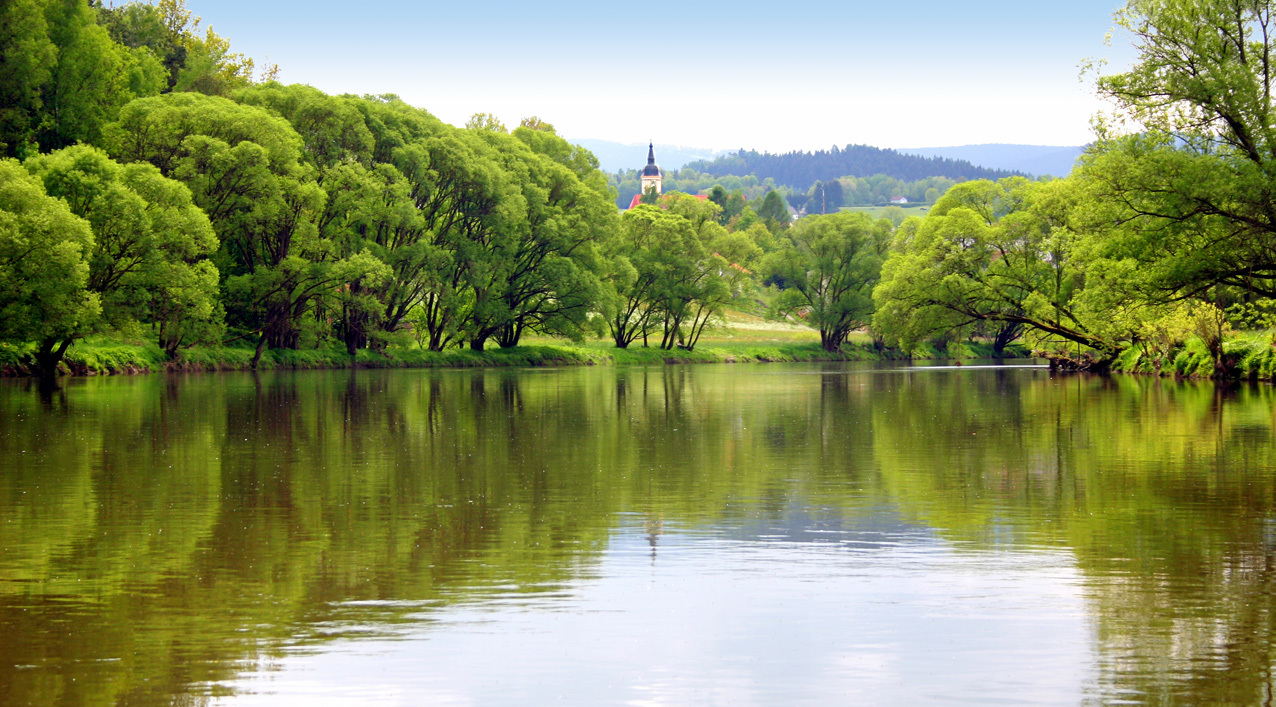 And if you prefer water, there is boating and fishing at the 6 kilometre long Höllensteinsee – the place for pike in the Bavarian Forest. Or walk up to the hut on the Kronberg which serves refreshments, go shopping, visit the cafes and inns and much more. There is an excellent calendar of events. You can do everything but nothing has to be done.
Viechtach in the Bayerwald-Ticket area offer their holiday guests a special treat - the GUTi guest card. With the GUTi guest card, guests staying in participating villages can travel by bus and train free of charge. Your guest card is valid