e- Biking through the ARBERLAND BAVARIAN FOREST
e- Biking through the ARBERLAND BAVARIAN FOREST
Discovering the ARBERLAND with following wind from the plug socket
For mountain bikers the Bavarian Forest is already one of the top destinations in Germany: Designated mountain bike trails over many kilometers inspire ambitioned mountain bikers from near and far.
With its widespread e- bike offer the ARBERLAND presents itself to a new audience: Guests who avoided the Bavarian Forest for cycling up to now because of its low mountain range landscape and non- cyclists. Many of the more than 1000 cycling kilometers in the ARBERLAND are also suitable for the electronic way of cycling. The ARBERLAND BAVARIAN FOREST is a real eldorado for e-bikers.
The offers for electronic mobility are innovative and invite also unexperienced starters to a test: The Bavarian Forest can be discovered without effort and eco-friendly by e-bikes. Cycling on roads and paths is a pleasure thanks to the "following wind from the plug socket".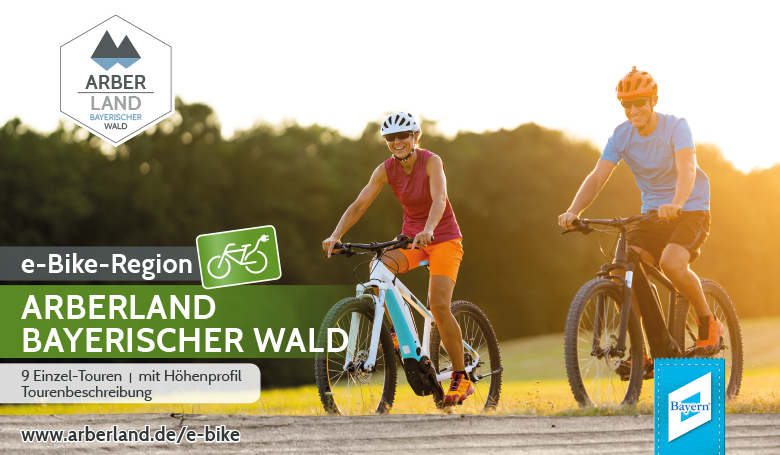 You can find information in the newly published brochure "e-bike region ARBERLAND BAVARIAN FOREST" here and you can order it for free at our ARBERLAND-Shop.
Many further information on the topic e-biking in the ARBERLAND , with e-bike rent, charging points and e-bike friendly tours you can find under the following link: e-Bike in the ARBERLAND