Biathlon in the summer : Winter Sport in the Countryside
Biathlon in the summer : Winter Sport in the Countryside
Biathlon is not only a Winter Sport
Not to lose the feeling for the slats under the feet, cross country skis are replaced by roller ski and off we go to the Biathlon fun in the ARBER Hohenzollern Ski Stadium .
Biathlon conquers for a longer time the popular sports. More and more sports enthusiasts train the all-around sport that needs endurance, shape and concentration. Who tries to equal successful biathletes like Laura Dahlmeier, Franziska Preuß or Andreas Birnbacher in the Naturpark Bayerischer Wald, needs not even snow.
Eight tracks and Shooting Range with 30 lanes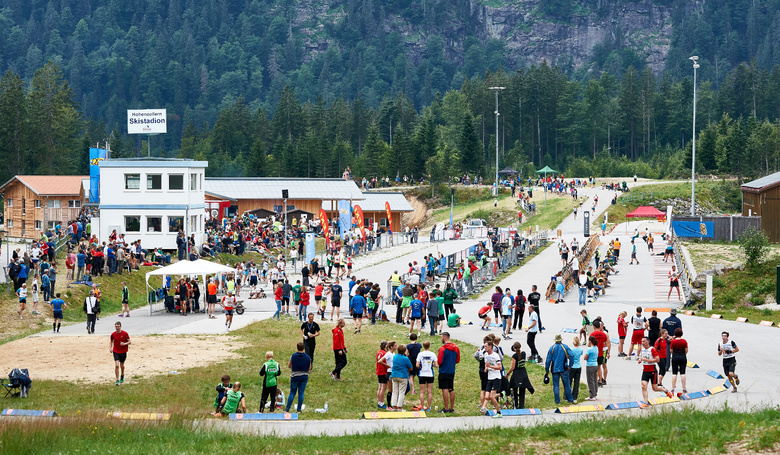 In the regional intensive training centre for skiing ARBER Hohenzollern Ski Stadium at the Großer Arbersee Biathletes on roller skis can slide through the green landscape or combine cross running and riflery at the so called "Summer Biathlon". If with or without roller skis, the ARBER Hohenzollern Ski Stadium persuades of route sections of different lengths and a shooting range with 30 lanes.
Roller skiing is not only for professionals. Ambitioned hobby sportsmen, curious beginners or for team building – in the ARBERLAND everybody gets his money's worth. Biathlon for everybody is possible on roller skis, on the mountain bike or running and who is lacking in marksmanship can improve his abilities under professional guidance.